Honey Baked Hams Recipes of the Week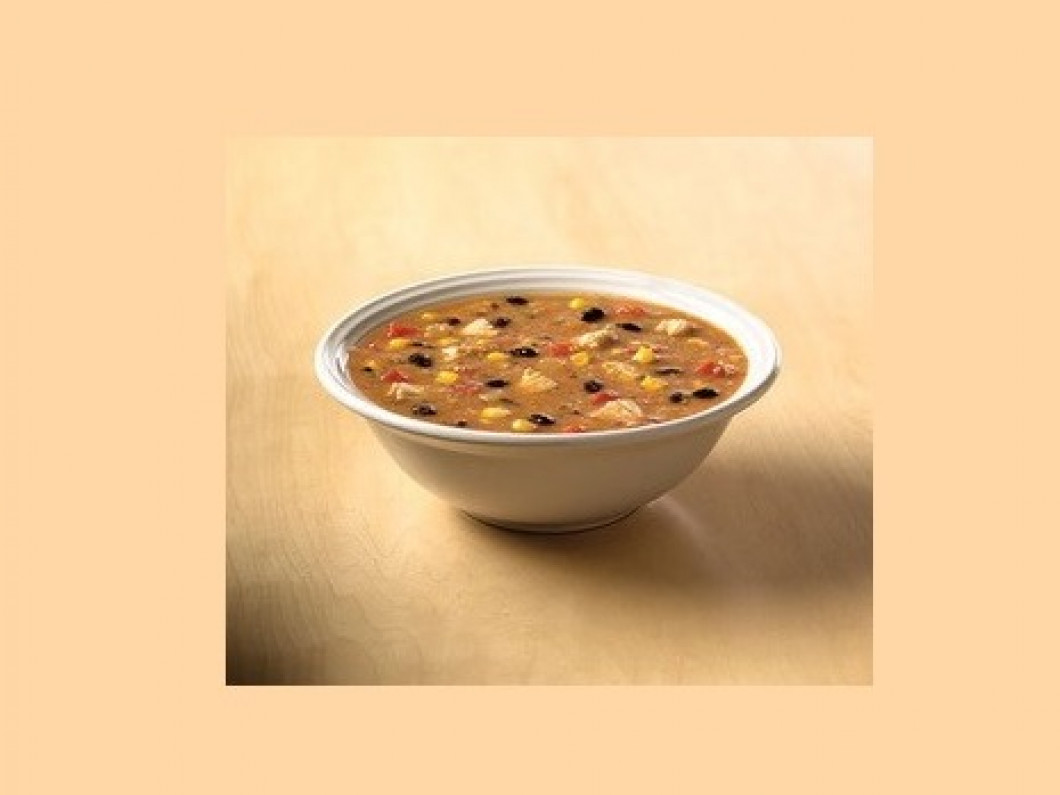 Smokey Turkey Tortilla Soup
Quick, easy and delicious using our Smoked or Oven-Roasted Turkey. In a Dutch oven or stockpot sauté until tender:
   1/4 pound bacon (4-6 slices) diced
   1 medium onion diced.
   Add and bring to a boil:
   6 cups chicken stock
   1 tablespoon ground cumin
   1 minced Serrano Chile (optional)
The cobs from 2 ears of corn (Cut from cob and reserve for later)
Reduce heat to simmer and add:
   2 zucchini halved and sliced
   1 gooseneck or yellow squash halved and sliced
   1/2 pound Diced HoneyBaked Smoked or Oven-Roasted Turkey
   6-8 diced plum tomatoes
   The reserved corn
Simmer for 20 to 30 minutes. Add:
   1/4 cup minced fresh Cilantro.
Serve over bowls filled with:
   Thinly fried corn tortilla strips (Or crumbled store-bought)
   Diced Avocado
   Shredded Jack or Asada Cheese
   A small wedge of lime (Optional).
Serves 6
Stuffed Pepper Treat
Preheat oven to 325º
Cut the tops off of: 4 red, green or yellow bell peppers
Set aside the peppers and dice the tops. Place them in a large mixing bowl. To that add:
2 cups leftover rice or couscous
1 1/2 cups leftover diced Honey Baked Ham or Turkey (or a combination of both)
1 small can sliced button mushrooms
1 teaspoon dried basil
1 tablespoon fresh chopped parsley
1/2 cup chicken stock
3 green onions, chopped with some of the green.
Micro-blanch the peppers inverted in a square baking dish for 1-2 minutes. Turn them over and stuff them with the ham and rice mixture.
Top each pepper with a slice of mild cheese such as Gouda or Jack. Bake 45 minutes or until tender.
Serves 4